Learn Italian in Rome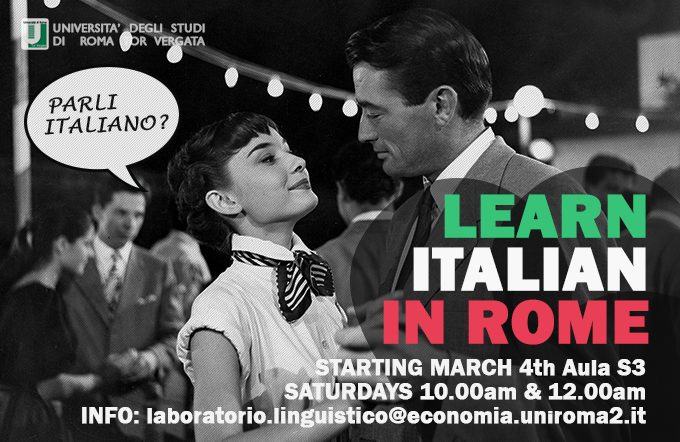 Italian Language Course - Overview
Learn Italian in Rome is a cycle of basic Italian language & culture lectures offered to all international students enrolled to the School of Economics by the Language Laboratory. Even if our Bachelor and Masters of Science programmes are entirely taught in English, a good knowledge of the Italian language is necessary to enjoy a better life experience in Italy and to increase your chances to obtain an internship in Italy or to be selected for a job position.

Costs
The courses are free.
Timetable
The cycle of lectures starts on March 4th and is held every Saturday with two different levels: one starting at 10.00am the next starting at 12.00am.
Assessment Test
Students will be required to take an assessment test, necessary to evaluate the level of Italian. The assessment test will take place on February 25th at the Language Laboratory (Edificio A, 2° floor) at 10.00.
Contacts
All interested students are required to contact the Language Laboratory
Email: laboratorio.linguistico@economia.uniroma2.it