Recruiting Day - Philmark Group

On April 23, at 10 AM, in TL Room, there will be the Recruiting Day of Philmark Group.
Philmark Group has now open positions. Knowledge of Italian and English language is required.
This is the programme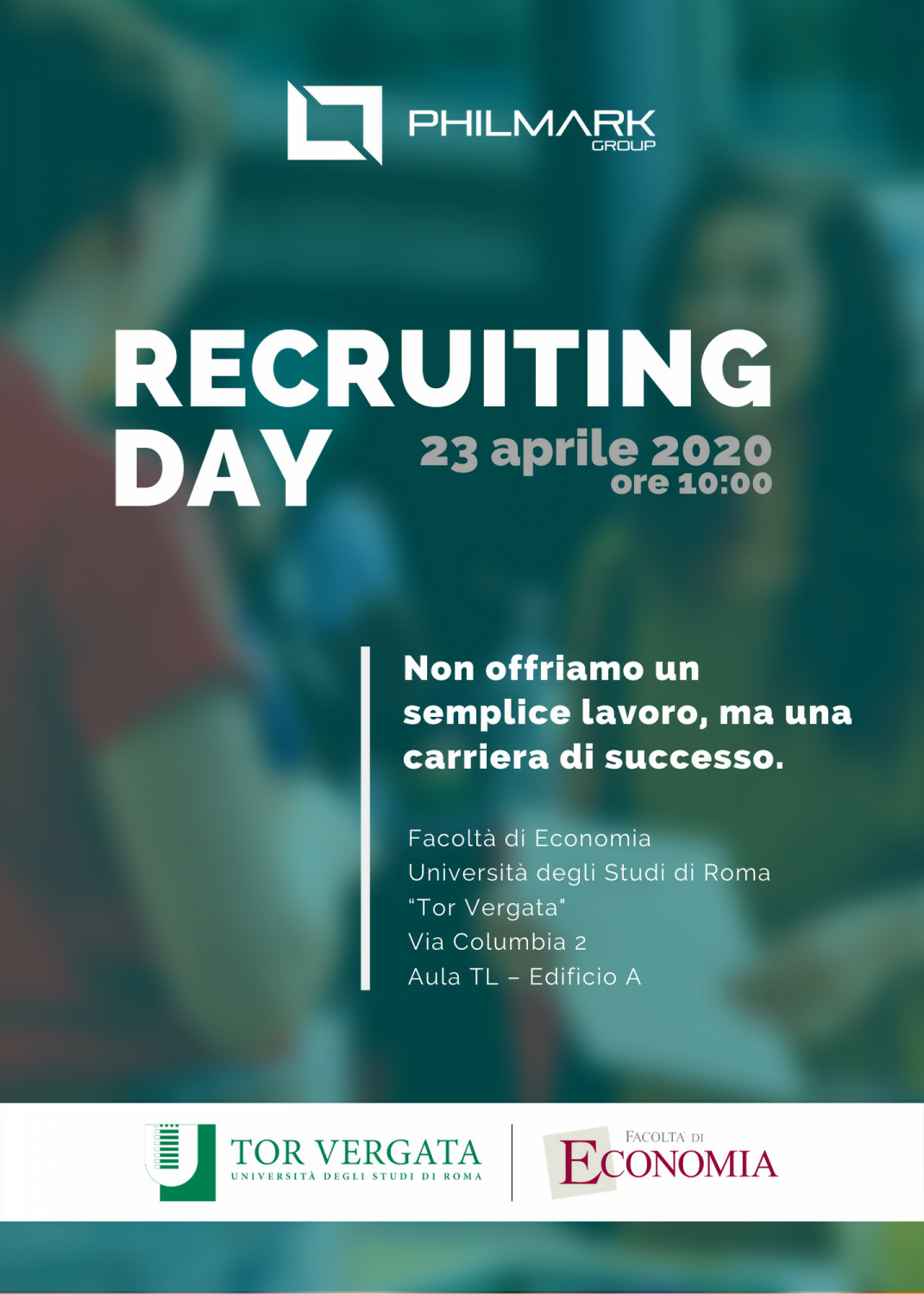 of the day:
Philmark Group – Presentation
Orientation – How it is possible to develop an IT Developer and Data Analyst career
Specific Orientation – Big Data World and Data Analytics
Question time
Job Interviews
All the interested students can send their CV to academy@philmark.it with RIF. OGGETTO : Recruiting day_philmark group within April 3.
Monday 24 February 2020