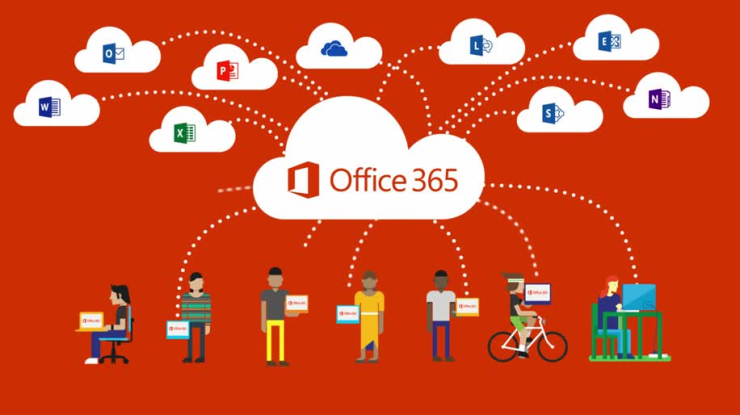 ITALIAN VERSION
Cari Studenti,
In primo luogo, vi esprimiamo la nostra vicinanza in questo momento, nella consapevolezza che – se riusciamo a mantenere la tranquillità e la serenità necessarie – saremo tutti insieme in grado di superare le contingenze con cui ci troviamo a confrontarci.
Come sapete, il Governo Italiano sta profondendo notevoli sforzi per evitare la diffusione del nuovo Coronavirus (CoViD-19). Con il Decreto del Presidente del Consiglio dei Ministri (DPCM) datato 9 marzo 2020, sono state varate alcune misure finalizzate al contenimento del Coronavirus che prevedono, tra le altre, restrizioni sugli spostamenti individuali e sulle forme di assembramento di persone in luoghi pubblici o aperti al pubblico. In questa ottica, tutte le attività di didattica erogate da istituti di formazione attivi sul territorio nazionale – ivi comprese le Università – sono sospese fino al 3 aprile 2020.
Alla luce di queste nuove disposizioni, ci stiamo attivando per garantire la regolare erogazione delle nostre attività di didattica. L'Università di Roma Tor Vergata mette a disposizione del personale docente e degli studenti la suite Microsoft Office 365 for education. Una delle applicazioni della suite, Microsoft Teams, offre la possibilità di erogare lezioni a distanza. A oggi, stiamo provvedendo a predisporre quanto necessario per traslare il corso tradizionale (materiale didattico, esercitazioni e documenti di supporto allo studio) in formato virtuale.
Per poter usufruire delle applicazioni di Office 365, ivi compresa Microsoft Teams, è necessario attivare il vostro account seguendo le indicazioni riportate sulla pagina web dedicata del nostro ateneo, qui (http://docs.ccd.uniroma2.it/office-365/).
Non appena avremo completato la fase di progettazione delle attività da erogare in formato virtuale, vi invieremo una mail, in cui vi forniremo i dettagli per partecipare alle nostre classi virtuali.
In questa fase, è indispensabile concentrare le energie. Vi invitiamo, pertanto, a non avere alcuna premura in vista degli esami finali o delle prossime sedute di laurea: faremo il possibile per garantire anche il regolare svolgimento, nel rispetto deli indirizzi che provengono dal Governo Italiano e dei regolamenti approvati dall'ateneo. Sarà nostra cura, inoltre, tenervi costantemente aggiornati su tutte le evoluzioni che riguarderanno le nostre attività didattiche.
Nella speranza di incontrarvi presto virtualmente, vi salutiamo con affetto.
I docenti
ENGLISH VERSION
Dear Students,
First of all, let us express our sincere closeness in this moment. Please, be aware that – if we are able to keep calm and to stay peaceful – we will succeed in overcoming the issues with which we are struggling.
As you will know, the Italian Government is making a huge effort to contain the spread of the new Coronavirus (CoViD-19). The Decree of the President of the Italian Council of Minister (DPCM) dated March, 9th 2020 introduced some measures which are aimed at avoiding the diffusion of the new Coronavirus. Such measures involve, among others, restrictions on individual travels and ban of gathering in public spaces. In line with these measures, all the teaching activities delivered by educational institutions all over Italy, here included universities, are suspended until April, 3rd 2020.
Sticking to these measures, we are endeavouring to guarantee the regular delivery of our teaching activities through e-learning tools. The University Roma Tor Vergata provides the teaching staff and the student with a free access to the suite Microsoft Office 365 for education. One of the applications embedded in the suite, Microsoft Teams, is intended to the delivery of distance learning activities. To date, we are making an effort to translate our traditional teaching activities and materials (teaching notes, exercitations, and other documents) in a virtual format.
In order to use Office 365, here included Microsoft Teams, you should activate your own account. Please, for this purpose, follow the instructions that are reported on the institutional web site of our university. You can find here a (http://docs.ccd.uniroma2.it/office-365/ to the web page dedicated to Microsoft Office 365 for education.
As soon as we will have completed the design of our virtual activities, we will inform you with an e-mail, inviting you to join our virtual classroom.
In this moment, we need to keep focused. Therefore, we encourage you to not be afraid about forthcoming exams or the next graduation sessions. We will make our best to ensure their regular delivery, following the prescriptions of the Italian Government and the regulation of the competent academic bodies. We will constantly update you about any news concerning our teaching activities.
We hope to see you soon virtually!
Yours sincerely,
The Teaching Staff
Tuesday 10 March 2020