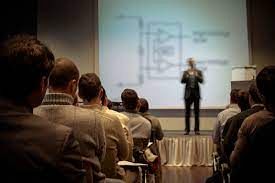 DEF is actively involved in the EJM 2021 - European Job Market
The Department of Economics and Finance will host the following fly-out seminars in the framework of the European Job Market 2021:
January 12 h.2:30pm
Eray Cumbul
University of Rochester
" Group Formation, Mergers, and Overlapping Ownership in Aggregative Games with Information Sharing"
January 13 h.2:30pm
Maddalena Ferranna
Toulouse School of Economics
"Intergenerational Equity Risk Aversion and the Social Cost of Carbon"
January 14 h.2:30pm
Alaïs Martin-Baillon
Economics Sciences Po
" When should we tax firms? Optimal corporate taxation"
January 17 h.2:30pm
Niccolo Lomys
Department of Economics University of Mannheim (Universität Mannheim)
"A Mediator Approach to Mechanism Design with Limited Commitment"
January 19 h.2:30pm
Valeria Zurla
Economics Brown University
" How Should We Design Parental Leave Policies? Evidence from Two Reforms in Italy"
January 21 h.2:30pm
Fabrizio Colella
Department of Economics Faculty of Business and Economics (HEC) University of Lausanne (Université de Lausanne)
" The Effect of Trade on Skill Requirements: Evidence from Job Postings"
January 24 h.2:30pm
Enrico Di Gregorio
Kennedy School of Government Harvard University
" Audit Rule Disclosure and Tax Compliance"
January 26 h.2:30pm
Elisa Facchetti
School of Economics and Finance Queen Mary University
"Police infrastructure, police performance and crime: evidence from the austerity cuts"
January 28 h.2:30pm
John Kramer
Institute for International Economic Studies Stockholm University
"The Cyclicality of Earnings Growth along the Distribution - Causes and Consequences"
February 2 h.2:30pm
Giorgio Gulino
Department of Economics Università di Bologna
"Contagious Dishonesty: Corruption Scandals and Supermarket Theft"
February 4 h.2:30pm
Juha Tolvanen
Economics Princeton University
"Pulp Friction: The Value of Quantity Contracts in Decentralized Markets"
February 7 h.2:30pm
Giovanna Apicella
Department of Statistics, Sapienza Università di Roma
"A behavioural gap in survival beliefs"
February 9 h.2:30pm
Benjamin Balzer
Department of Economics University of Mannheim
" Dutch vs. First-Price Auctions with Expectations-Based Loss-Averse Bidders"
Mercoledì
22 Dicembre 2021