Auditing Services at Deloitte Luxembourg
Job meeting for Control & Auditing track. Insights and CV's collecting for Deloitte.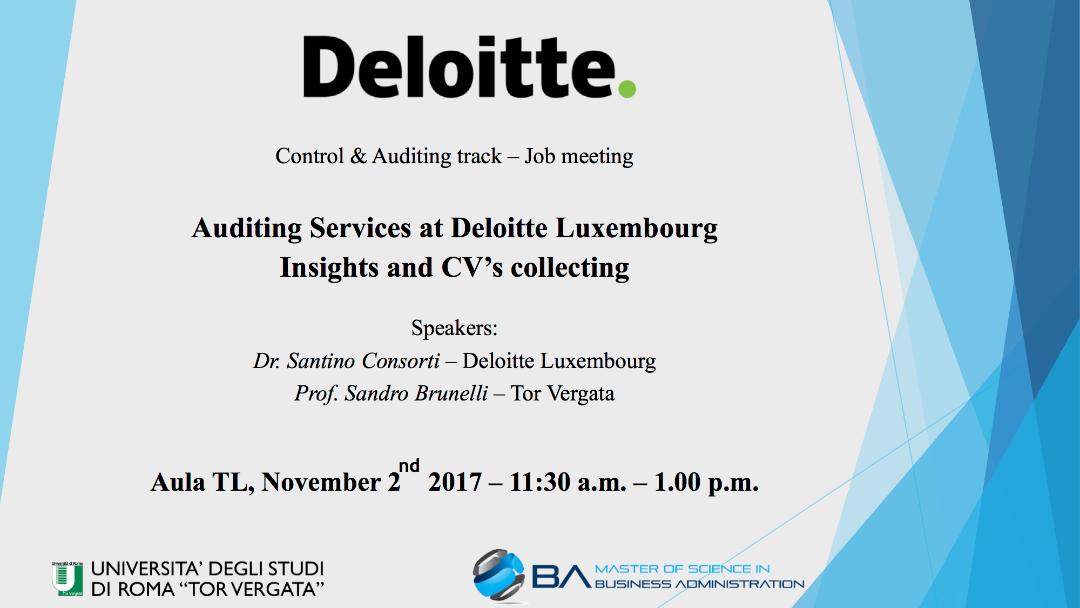 About the event
Among the Control & Auditing track initiatives we are glad to host Dr. Santino Consorti from Deloitte Luxembourg, Audit and Assurance Unit.
The attendance is recommended for Control & Auditing students 2nd year enrolled and for those who have the intention to choose this specialization for the next academic year. Besides, the meeting is open for other Msc and Bachelor 3rd year students coming from both English and Italian taught Programs.
Program:
Deloitte Global
Deloitte Luxembourg
What is an Audit
Q&A
You may register for the meeting writing an e-mail to Professor Brunelli (brunelli@economia.uniroma2.it) within October 25th, 2017.
In you are interested in working at Deloitte Luxembourg, bring your CV! Deloitte will collect it at the end of the meeting.