ERPsim, the Business Simulation for SAP S/4HANA
ERPsim is a business simulation game for ERP SAP S/4HANA developed at HEC Montréal that enables the simulation of near‐real‐life business contexts of large corporate information systems
ERPsim is a business simulation game for SAP ERP and SAP S/4HANA in which participants use a real ERP system to manage their virtual company in a competitive market. Win or lose, participants will improve their knowledge of business processes and their understanding of how ERP systems are effective at managing those processes.
Enterprice Resource Planning Simulation (ERPSim) is a unique business simulation technology developed at HEC Montréal that enables the simulation of near‐real‐life business contexts of large corporate information systems.
Starting next November, the 2nd module of General Management course by Prof. Cerruti will feature a course on ERPsim on SAP S/4HANA presented by Gianluca Mattarocci and Simone Ferretti for a total of 10 hours.
Description
ERPsim serves three functions. First, it provides the simulation of a market for buyers so that the participants playing the game have a reasonable market that responds to their decisions, just like one in the real world would. Secondly, ERPsim automates some of the business functions that are more administrative in order to make the game a little easier to play, so that participants focus on the decision making processes in the real world system while experiencing the full value of reports and decision support tools that exist in the system. Participants are put in a situation where they have to run their business using a real life ERP system similar to those used by the world's largest companies. The essential feature of the simulation is that the only interface between the simulator and the participants is a real ERP system.
ERP simulation Game
During Enterprise Resource Planning Simulation the following games will be performed:

In the importer simulation, participants put themselves in the position of a wholesale distributor. Each company competes with the other wholesalers to satisfy customer demand and maximize profit.

In the logistic simulation, participants are engaged in procurement, distribution and sales of different products in different regions. Each company has to define its strategy related to prices and product transfers.

In the manufacturing simulation, participants are responsible for the full business cycle including planning, procurement, production, and sales processes. Participants will take control of this company and make all key decisions.
Enrollment procedure
The participation is free of charge for the students but the number of attendants is limited and only students that ensure the attendance to the full course will be taken in to consideration.
In order to enroll for the ERP Simulation students have to register on line before November 8th by using the following this link or QR code: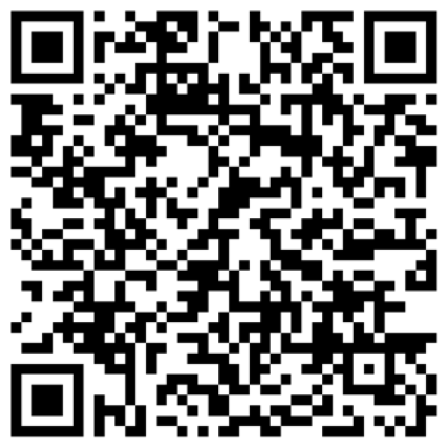 On November 10th, students will receive further information about the group structure and the next steps for the ERPSim. The admission requests shall be accepted on "first come first served" basis.
Assignment and Grading
Each group has to submit a word report (2 pages length) that summarize the strategy they adopted in each game and the main information that support their strategy.
The deadline for submitting the assignments is one week after the simulation game.
Evaluation criteria will be based on the following criteria:
- Attendance to ERP Simulation
- The assignment submitted by the group
The final grade will vary from 0 to 1.
Calendar
| | | | | |
| --- | --- | --- | --- | --- |
| Date | Time | Room | Groups | Topic |
| 4th Nov | 09:00 - 11:00 | P5 | All | Introduction to ERP Sim |
| 11th Nov | 14:00 - 16:00 | On Teams | Set1 A-Z | Maple Game |
| 11th Nov | 16:00 - 18:00 | On Teams | Set2 A-Z | Maple Game |
| 18th Nov | 14:00 - 16:00 | On Teams | Set2 A-Z | Logistic Game |
| 18th Nov | 16:00 - 18:00 | On Teams | Set1 A-Z | Logistic Game |
| 25th Nov | 14:00 - 16:00 | On Teams | Set1 A-Z | Manufacturing Game |
| 25th Nov | 16:00 - 18:00 | On Teams | Set2 A-Z | Manufacturing Game |
The first lecture will be scheduled in presence at the school of Economics of the University of Rome Tor Vergata and all other lectures will take place online on TEAMs.
Lecturers will check the attendance and students that that miss more than one lecture scheduled will be excluded from the Enterprise Resource Planning Simulation Game.
By clicking the following image you can find some videos of ERPSimulation Games:

Collaborative International Online Learning
Starting from 2022 the ERPSim is offered also as a virtual mobility opportunity for students enrolled in Universities that have mobility agreements (Erasmus or overseas) already signed with the University of Rome Tor Vergata. The simulation will take place in a virtual room with groups of students coming from different Countries that will play the games together.
Edition 2022-2023
University partner involved: Kolegji Universitar Bedër
If you are a faculty member of a partner university, please contact the instructors for being accredited for the next edition of the course.
Contact
For info please write an email (subject: "ERPSim") including your name and surname to gianluca.mattarocci@uniroma2.it or simone.ferretti@uniroma2.it