X-Culture (3 CFU) - 2° module
Over 3000 students from 100+ universities in 40+ countries on 6 continents participate in X-Culture every semester.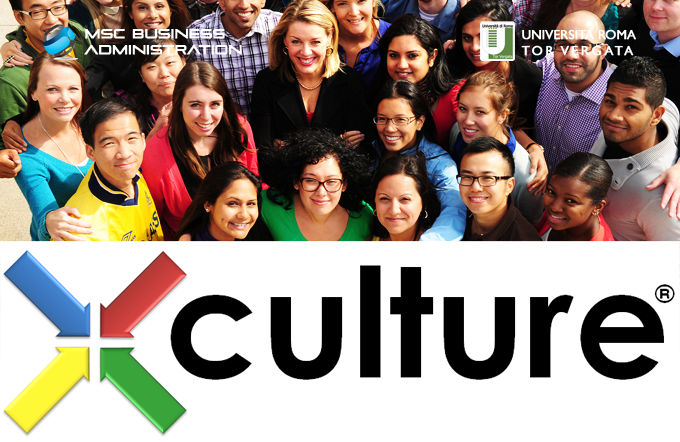 Course description
Over 3000 students from 100+ universities in 40+ countries on 6 continents participate in X-Culture every semester.
What? Work on a project together with people from all around the world in global virtual teams and learn the best practices of cross-cultural collaboration through personal experience.

How? In global virtual teams of about 7 (each team member in a different country), you will work together with the other team members for several months to develop a business proposal for an international company. For more info, look here: http://x-culture.org/training/.
Why? The workplace is going global. Working in a multi-cultural environment with much of your workgroup dispersed around the world can be challenging and frustrating. But it doesn't have to be! With proper training and experience, going global can be exciting and rewarding, both economically and personally.
Course programme
The virtual teams will work from March 4th to April 26th, 2019
Exam and frequency
Once you enroll in the X-Culture Training, you will receive all X-Culture training materials and program instructions.
You will be required to review the materials and complete the X-Culture Readiness test. Only students who successfully pass the Readiness Test will be allowed to participate in the project.

After you pass the Readiness Test, you will be placed on a global virtual team. Typically, the teams are comprised of 6-8 trainees, each coming from a different country.
The teams will be presented with an international business challenge and have about two months to develop a solution.
There will be weekly deadlines that the teams have to meet. Each team member will receive a personal email with a link to the weekly progress update survey and will have to report if the team has completed that week's task.

At the end of the project, the teams will present their challenge solutions in a form of team reports. The reports will be evaluated by 6-7 independent experts.
Based on the expert evaluations, best teams will be awarded the X-Culture Best Team Awards.
Additionally, individual performance records and peer evaluations will be used to select each season's Best Student Award recipients.
Registration
Students interested in participating to the course are required to send an email to Prof. Sara Poggesi (sara.poggesi@uniroma2.it) from Feb. 18th to Feb 22nd 2019 with the following information:
• Student Full Names, local alphabet (include Ǒ, ǟ, Ȁ, etc.): please type the names the way they have to appear on the Certificates (First Name first, Last Name last, proper capitalization);
• Student Full Names, English alphabet (replace Ǒ, ǟ, Ȁ with English letters): often special characters are not properly displayed, so for on-line survey tools we use English alphabet only;
• Student First Name: This is how the student can be addressed in everyday correspondence;
• Email Address;
• Male/Female: This information is needed to ensure that certificates, reference letters are properly written (he/she, his/her).
DEADLINE
The deadline for registration is on Feb 22nd 2019.
Contacts
Email: sara.poggesi@uniroma2.it