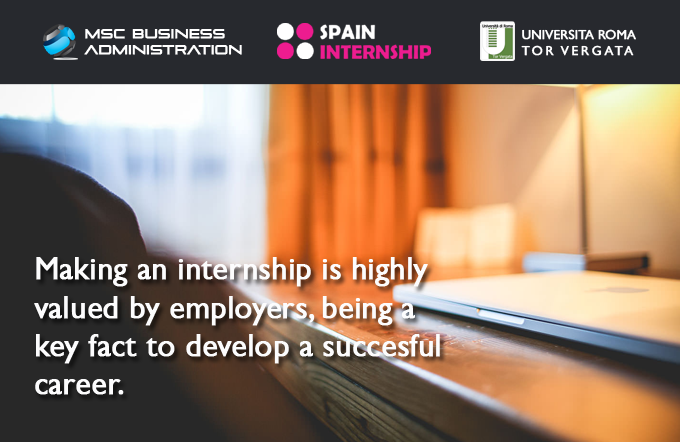 Spain Internship offering Marketing, HR and International business internships to BA students
BA Placement services continues its international job-seeking activity to provide BA students with the best opportunities all over the world.
MSc in Business Administration and Spain Internship (www.spain-internship.com) have opened a direct channel to offer internships in Marketing, International Business and Human Resources. Internships will mostly be located in Spain, with some exceptions.
Participating students will be requested to sustain a first Skype interview with Spain Internship personnel and – in case of a positive response – another interview with the company to which they apply for.
How to Apply
Students who are interested in the above-mentioned fields can send their CVs to julia@spain-internship.com specifying their availability and the main field of interest among those listed above.
Please remember to name you CV file "BA-Name-Surname" (ex: BA-Mario-Rossi.pdf) before applying to any of the open positions.