Several aspects of the EEBL degree are unique and have captured the attention of the media on many occasions. Below are just a few examples of media excerpts that allow prospective students to learn more about the EEBL degree programme from different perspectives.
---
Did you miss the Online EEBL Open day? Watch the presentation now!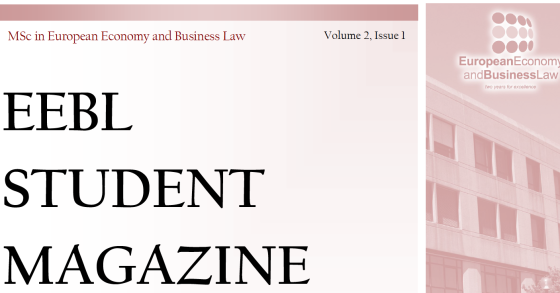 EEBL Student Magazine
The magazine is aimed at motivating and encouraging students to make the best use of their academic experience. It features a mixture of news and information from EEBL, articles written by students, graduates, staff, professors and companies.

Intervista a Leonardo Becchetti sul corso di laurea European Economy and Business Law
Letter from Mr. FW De Klerk - Nobel Peace Prize Winner in 1993
In the occasion of the EEBL Open Day on 28 May 2018, Prof. Becchetti invited MR. Frederik De Klerk, former president of South Africa and Nobel Peace Prize Winner in 1993, to participate in our event. Unfortunately, he was unable to attend, but he wanted to provide our students with a contribution in the form of a written comment.
EEBL on Television: watch the video broadcast by the Italian national TV channel Rai2
Education is the most powerful weapon which you can use to change the world