Several aspects of the EEBL degree are unique and have captured the attention of the media on many occasions. Below are just a few examples of media excerpts that allow prospective students to learn more about the EEBL degree programme from different perspectives.
---

Intervista a Leonardo Becchetti sul corso di laurea European Economy and Business Law
Letter from Mr. FW De Klerk - Nobel Peace Prize Winner in 1993
In the occasion of the EEBL Open Day on 28 May 2018, Prof. Becchetti invited MR. Frederik De Klerk, former president of South Africa and Nobel Peace Prize Winner in 1993, to participate in our event. Unfortunately, he was unable to attend, but he wanted to provide our students with a contribution in the form of a written comment.
EEBL on Television: watch the video broadcast by the Italian national TV channel Rai2
Education is the most powerful weapon which you can use to change the world
La Stampa online news: 'La mia Giordania, generosa con i rifugiati'
This article tells the story of an EEBL student and her personal experience as a Palestinian born in Libia and growing up in Jordan. This is an example of how study abroad at the master level can generate important opportunities for motivated students who yearn to achieve their academic and professional goals in a challenging yet rewarding sector.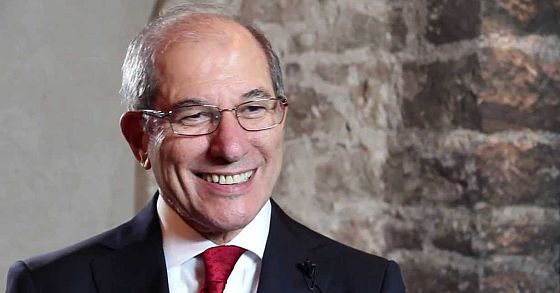 RomaIT online news: 'Roma, EEBL Open Day 2018 dedicato alla pace, Università Tor Vergata'
An event aimed at introducing potential students to the degree programme. Students, teachers and guests were involved in a moment of dialogue and debate. Guests of honor were Ambassador Ahmet Üzümcü, Director General of the Organization for the Prohibition of Chemical Weapons (OPCW), winner organization of the Nobel Peace Prize in 2013, and Ambassador Carlo Trezza, Scientific Advisor to the Institute International Affairs (IAI) in Rome and coordinator of the Italian group of the European Leadership Network (ELN), who participated in the debate on peace, international cooperation and chemical and nuclear disarmament.