International Dinner 2019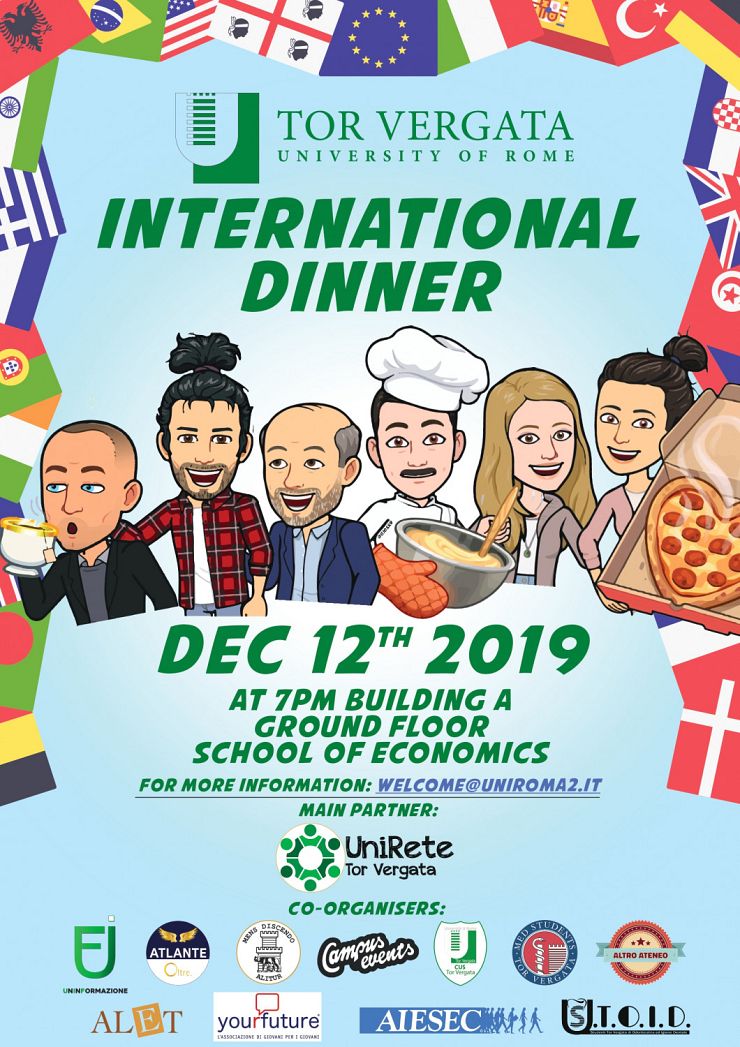 Tor Vergata University is organizing the yearly International Dinner on Thursday 12th December 2019.
As every year, students from all over the world will participate in the event.
This dinner represents a great opportunity for students to get in touch with new cultures and to experience all different tastes from all around the world.
Furthermore, it will be a great opportunity to have fun together, dance and meet new people!
The event will take place in the studying room on the ground floor of building A, School of Economics, Via Columbia, 2 and together we will set up tables for each nationality. The party will start at 7:00 pm with a pre-event in the Lobby of the Faculty and the dinner will be over at around mid-night.
Each one of you is invited to cook a tasty specialty from your country and decorate the table with flags, pictures and typical dishes.
And please, don't forget glasses, beverages and drinks.
Don't be shy, bring all your friends. The more the merrier!

To confirm please visit the following website: https://facebook.com/events/504944936899992/?ti=icl