Innovation & Finance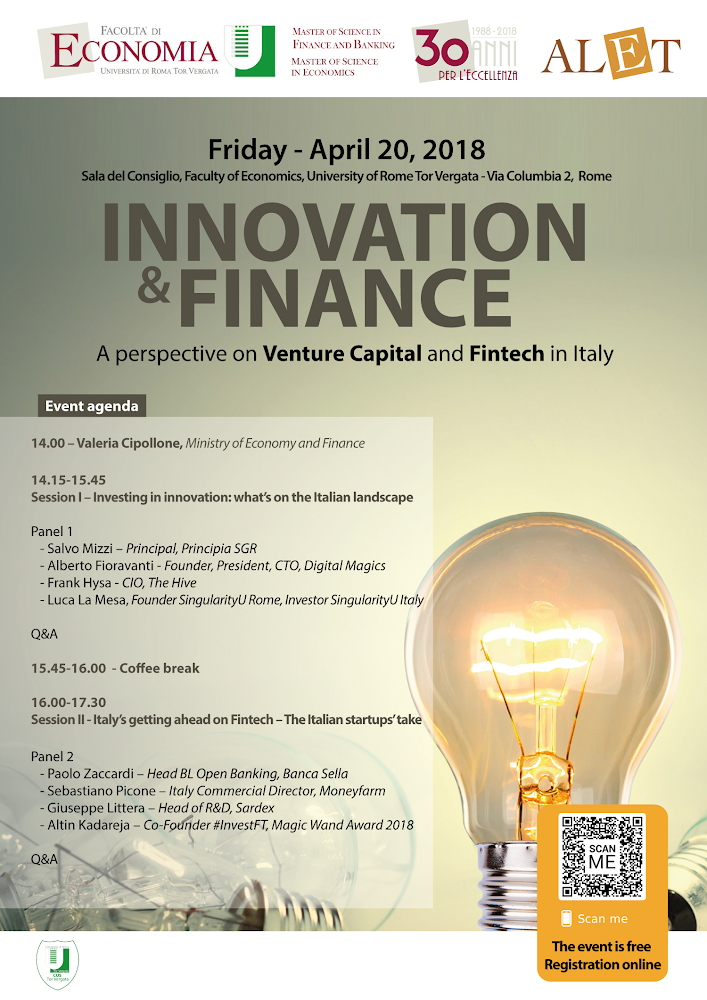 What does it mean today to be a venture capitalist and invest in the startup capital? What does it mean to develop a fintech project, bringing a new technological product to the financial market? Are you interested in meeting those who have created a company from an idea and who is ready to believe in ideas?
If you are interested in learning about the opportunities in the world of innovation, next April 20th do not miss "Innovation and Finance"! Some of the main protagonists of the fintech and venture capital in Italy will tell their experiences and talk about the professional skills that are emerging in these sectors.