Procter & Gamble - CEO Challenge
2017-2018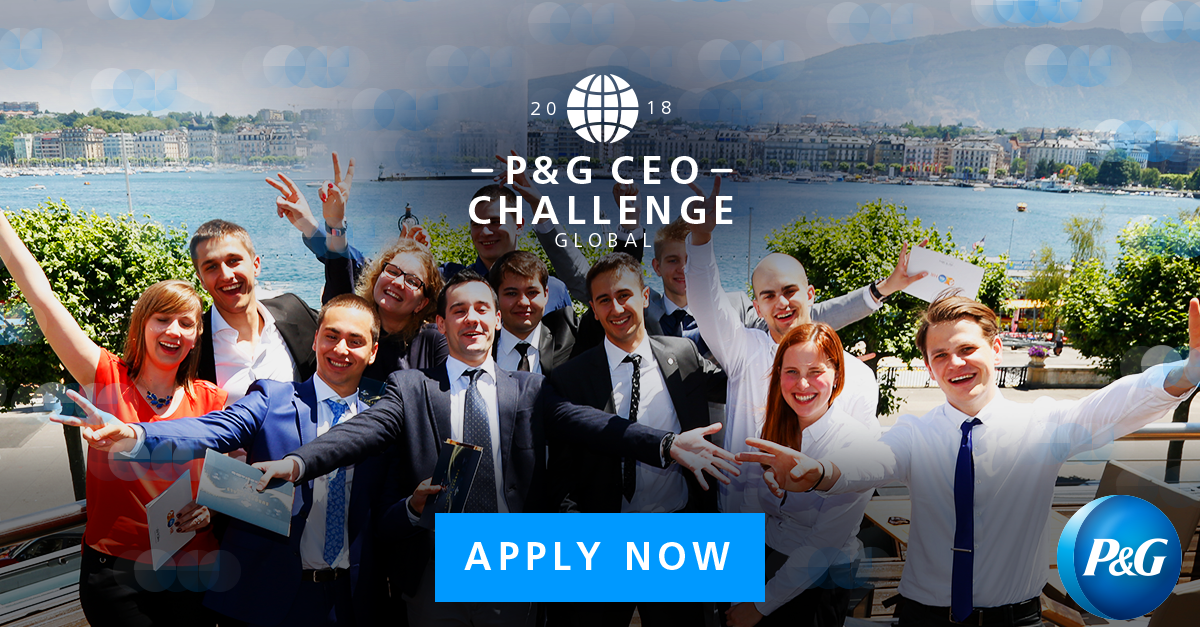 CEO Challenge it's the initiative Procter & Gamble leverages to source the company with World's best Talent. In this globe-wide competition and the participants will have the chance to learn what leading a billion dollar brand as H&S is, network with P&G Top management.
The Cluster final will take place in Madrid. The winning team will receive an offer for an experience in P&G and the access to the European Final.
The European final will take place in Rome.
The Global final will take place in Panama. Prize will be an entrance to P&G Signal Conference in Cincinnati!
Visit www.pgceochallenge.eu to get more info.
Visit www.pgceochallenge.eu to find more information.
We would be glad to count on a massive participation from your students, so you can post on your social profiles (Facebook, LinkedIn, etc.) the ready to use social media content attached, or sending this link: CEO Challenge.
Do not hesitate to contact me directly if you need some guidance on the challenge content or media material.
We hope your University is glad to accept this invitation since we are looking forward to meeting your most talented students!