External Audit in Action - Prof. A. Meriggio, Prof S. Consorti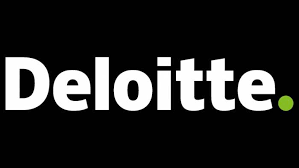 How to experience a simulation of an external audit of a commercial company.
Global Facts and Figures
Deloitte has more than 330,000 professionals at member firms delivering services in audit, tax, consulting, financial advisory, risk management, and related services in more than 150 countries and territories. Revenues for fiscal year 2020 were US$47.6 billion.
Deloitte has long been a purpose-led organization. In 2020, we put that Purpose into words to inspire Deloitte professionals and help us achieve our global strategy of being the undisputed global leader in professional services.
Our Purpose statement is a clear and compelling declaration of why we exist. It says:
Deloitte makes an impact that matters.
Our desire to make a positive, enduring impact every day for our organization and its stakeholders requires that:
We serve clients with quality and distinction, making a measurable and attributable impact.
We inspire our people to deliver value—mentoring and developing future leaders and colleagues for life.
We contribute to society, building confidence and trust, upholding integrity, and supporting the community.
We lead the profession by challenging ourselves to do what matters most, delivering innovative ideas that reflect our unique capabilities.
These Purpose-driven behaviors are guided by our network's shared values-integrity, outstanding value to markets and clients, commitment to each other, and strength from cultural diversity.
Deloitte Luxembourg with more than 2.000 employees, Deloitte is one of Luxembourg's largest, strongest and oldest professional services firms. Our talented teams serve clients in various industries and we take great pride in our ability to provide quality services in audit, accountancy, tax, financial advisory & consulting.
Scope of the workshop we would like to give our students the opportunity to experience a simulation of an external audit of a commercial company and help them to apply the knowledge cumulated during the Audit Course to a real-life scenario.
They will have the chance:
- to experience how the requirements of the ISAs are implemented in the day to day work of an external auditor,
- to get the full picture of how an external audit is planned and executed and
- to build an audit file that will hopefully lead to an unqualified audit report on the financial statements.
Structure program
We would propose to organize the simulation in the form of a workshop organized as follow:
8h: Lecture on Basic Audit Notions
10h: Practical application (Audit simulation)
2h: Practical application, Deloitte presentation and final test
The students will be assigned a case study describing a scenario and including the financial statements to be submitted to the external auditor.
With our assistance, the students
- will gain basic knowledge of the principle ISAs and the overall audit process
- will go through the necessary audit procedures to get an assurance over some material account balances, classes of transactions and disclosures,
- will evaluate the result of the tests carried out and
- will conclude and on the findings and evaluate their impact on the audit report.
TIMETABLE
| | |
| --- | --- |
| DATE | TIME |
| April, 27th | 4-7pm |
| April, 28th | 4-7pm |
| May, 3h | 4-7pm |
| May, 4th | 4-7pm |
| May, 5th | 4-7pm |
| May, 10th | 4-7pm |
| May 11th | 4-6pm |
The last two dates will be communicated soon
Takeaways
A wrap up session at the end of the workshop will highlight and emphasise the link between the procedure performed and the content discussed by the Professor in charge of the course during the lectures delivered before the simulation.
Opportunities
Present Deloitte Luxembourg and its job opportunities for the attendees of the workshop. Sharing tips, experiences and information on how to succeed in an interview for a position of audit junior/trainee.
CONTACTS
MSc BA Programme Office: study@mscba.uniroma2.it
Prof. Sandro Brunelli brunelli@economia.uniroma2.it