Torno Subito programme: work/study abroad then work in Lazio Region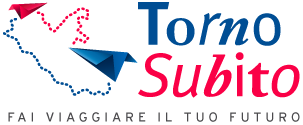 The Torno Subito (Be Right Back) is a programme created to fund projects submitted by young university students or graduates aged 18 to 35 years, interested in advanced training courses or work experiences, in Italy or abroad .

The idea of the Assessorato alla Formazione, Ricerca, Scuola, Università e Turismo della Regione Lazio (Department of Education , Research, School , University , and Tourism of the Region of Lazio), Torno Subito promotes a plan for the development of training courses and work experience testing .

The opportunities offered by Torno Subito are to fulfill applicants' ambition, as well as, stimulate a growth process through two phases:
PHASE 1
to be carried outside the Lazio region - in Italy or in anywhere abroad - provides the opportunity to attend an advanced training course or a master, or to fulfill a work experience at an Organization/Company.

PHASE 2
in the Lazio region, activating an internship at an Organization / Company where the applicant can redeploy skills he/she obtained in Fase 1.
Who Can Apply?
Italian and foreign university students or graduates, aged 18 to 35 years, resident or domiciled in Lazio for at least 6 months. For Cinema projects attendance is also open to graduates of secondary schools .
What Projects are available?
Applicants can chose between 3 options:
"Torno Subito Formazione": study abroad or in Italy, then back to Lazio. (Fase 1 + Fase 2)
"Torno Subito Work Experience": work abroad in Italiy, then back to Lazio. (Fase 1 + Fase 2)
"Torno Subito Cinema": work abroad, in cinema, then back to Lazio. (Fase 1 + Fase 2)
How are you financed?
The winners will be awarded a prize money, within the limits and governed the notice Public mode, it covers


- Attendence of training courses or Masters for those who perform educational activity in Phase 1 up to a maximum of 12,000 EURO

- Monthly allowance of work experience for those who perform tasks at work in Step 1 of 600 € gross month

- Lump-sum reimbursement of meals, accommodation and travel varies depending on the region or the country chosen for phase 1

- Health insurance, in the case where phase 1 includes the permanence in countries which do not ensure the public health coverage

- Costs for the practices of visas for the countries where this is required, up to a maximum of 1000 EURO

- Guarantee policy (which must be signed by the recipient prior to the start of the project to the grant received guarantee)

- Care services and support for people with disabilities, up to a maximum of 4000 EURO

- A monthly internship allowance for Phase 2 of 600 € gross month