Extraordinary Exam and Graduation Session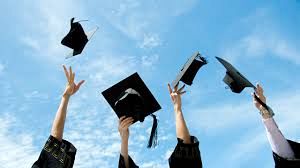 Learn more about this opportunity.
An extraordinary session of final examinations for the awarding of master's degrees has been established, exclusively reserved for students (who have completed their exams or are about complete them):
Whose last useful enrolment achieved refers to the academic year 2021-2022 (precautionary application);
Who are enrolled for the academic year 2022-2023 but have not taken any exams during 2022-2023. They will receive a formal waiver of enrolment for 2022-2023 a.y.;
who have obtained, both for students placed in point a) and point b):
at least 71 CFU for master's degrees (ord. 270)
The extraordinary exams session is reserved exclusively for the students referred to in points a), b), and c) and will be held
3-7 April 2023 for the first module of the second semester;
from 2 to 12 May 2023 for the lessons of the first semester;
from 22 to 26 May 2023 for the courses ending with the second module of the second semester.
To prepare the Examination Board for the missing examinations referred to in points a), b) and c) in time, please send an e-mail by 27 March 2023 to study@mscba.uniroma2.it, specifying: name and surname, matricola number, total credits obtained, missing exam(s) and teacher(s) holding the missing exam(s).
The extraordinary graduation session is scheduled for 13-15 June. The deadline for submitting applications is 12 May 2023. At the following link https://economia.uniroma2.it/lauree-e-prove-finali/, you will find the instructions for applying.