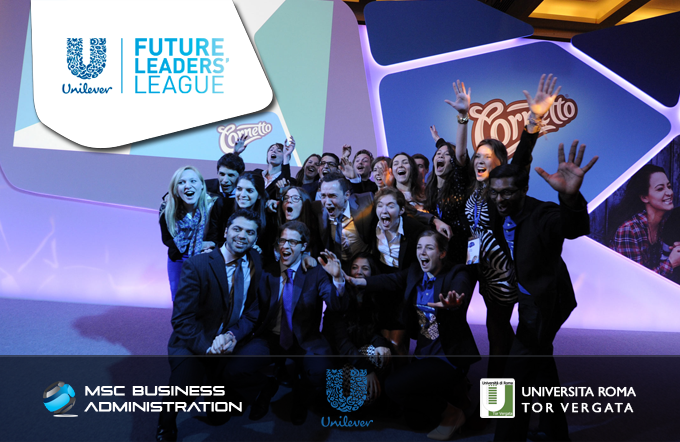 Marketing & Sales presents the Unilever Future Leaders League
Unilever Future Leaders' League (UFLL) is a dynamic marketing competition that brings together students from all over the world who want to experience what tomorrow's leadership is all about. Joining UFLL means enrolling in a creative brand challenge where you will be working with real brands and real cases. UFLL is a thrilling hands-on experience that will allow you to understand a leading business from the inside, to be developed by the top leaders that build and manage our globally well-know brands and to boost the skills you need to become a future leader.
More info at: www.unilevereuropefll.com
Challenge: #MakeTeaCool.
Your task: to increase penetration in the black flavoured tea segment attracting Millennials to this end. Teams all over Europe consisting of 1, 2 or 3 members are inviting to submit their case resolution until November 30th.
For more info: unilevereuropefll.com/the-challenge
Proposal & CFU Credit points
"Qualified" Participation to Unilever Future Leaders League (that requires, among several factors, to write a 20 pages proposal) will grant 3 CFU Credits for extra activities to BA students.
In order to obtain the 3 CFU credits for this extra activity, your proposal will be evaluated by Prof. Sara Poggesi and Prof. Michela Mingione. Accordingly, you must send your proposal to Sara Poggesi (sara.poggesi@uniroma2.it) and Michela Mingione (michela.mingione@uniroma2.it) by December, 12th.
The proposal (20 word pages) must contain:
• Market Analysis (demand, competitors, distribution and products): 30%
• Strategy (objective, value proposition, targeting and positioning): 15%
• Action plan (digital/social media plan): 55%