Computational Finance with MATLAB Seminar
Register now!
Desk Imprese
Economia
MSc-Finance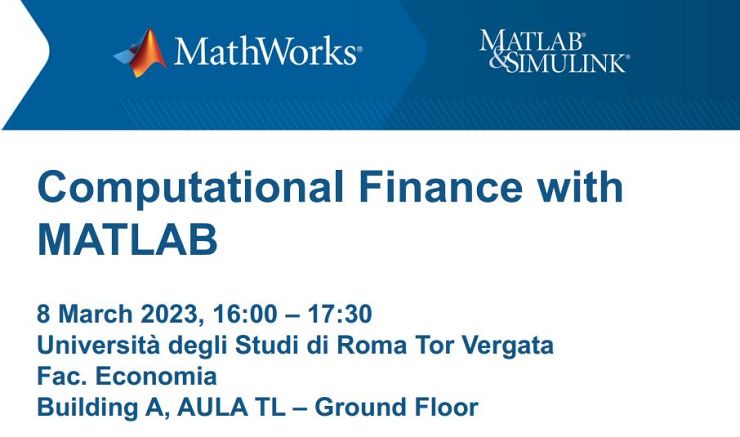 Where
---
at 4:00 pm in Classroom TL
Description
---
Overview
Computational Finance with MATLAB is a seminar for educators who want to bring a more operational focus to their classes and for students who want to learn more about trends in finance, such as cloud computing, artificial intelligence, and the impact of climate change. Today's analysts need more powerful data solutions with more customization and visualization capabilities, and MATLAB provides all of this and more in an easy-to-learn skillset. This seminar walks you through the basics, then shows you how to stretch your new skills to create advanced models.
Highlights
A quick overview of the MATLAB environment
Modeling Risks on a portfolio
Pricing derivatives
AI for Fraud forecasting
The event is free and open to the community of Tor Vergata University but subject to online registration.