Prof. Hauwa Ibrahim congratulates our graduates from Boston. Inspiring!
Open Academic Year Address with Hon. Romano Prodi.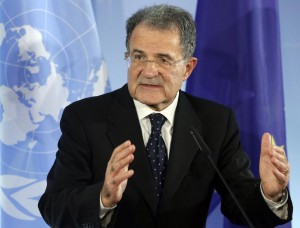 This year, the Welcome Ceremony of the B.A. in Global Governance will have a special guest!
Indeed, the Academic Year 2016/17 will be inaugurated by the former Italian Prime Minister and President of the European Commission, Hon. Romano Prodi, currently Chairman of the UN-African Union Working Group on peacekeeping missions in Africa.
September 22nd 2016, 11:00 AM. School of Economics, Aula Magna. University of Roma Tor Vergata. Save the date!
CELEBRATING OUR FIRST GRADUATES