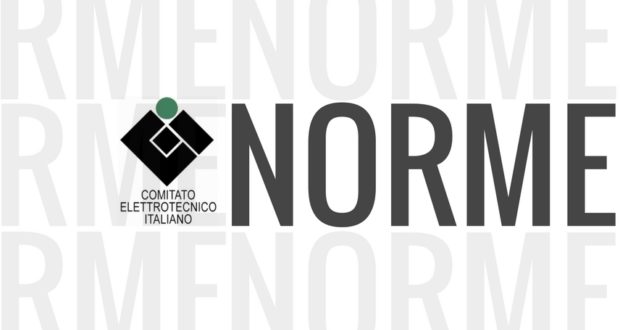 ---
CEI aims to stimulate research in the academic field of legislation on issues related to the activity in the sectors of electronics, electrical engineering, telecommunications, as well as the industrial, commercial and service sectors. CEI has therefore proposed to reward the best thesis explicitly dedicated to the development and investigation of issues related to national, European and international technical regulation standardization, and to its economic effects and legal repercussions related to the preparatory research that ensures the perfect completion (from conception to design) of products, services, facilities, processes and organisation of business management and public administration.
---
The subject of the thesis can be dedicated to issues related to research aimed at the defining limits in terms of quality and safety to be established within technical regulations, pre-regulatory research, and research on quality, safety and environmental management systems. The insights can be applied to any field of regulation application: technical and technological application, legal aspects, as well as the connection with economic, social, urban and cultural spheres as well as in international relations. These insights can also examine health and social developments in a broad sense, because, due to national and international technical standards, technology continues to evolve and make contributions to communications and the global economy. Candidates must have graduated (bachelor or master degree) between 1 January 2018 and 28 February 2019.
TO PARTICIPATE: Candidates should send a bound copy of their thesis by registered post with proof of receipt by 15 March 2019 addressed to the attention of dr.ssa Berri, Segreteria Organizzativa del Premio, CEI – Comitato Elettrotecnico Italiano, Via Saccardo, 9 – 20134 Milano.
Graduates should also include the following:
• Written request to participate in the selection including the title of the thesis, the date of graduation, first and last name of candidate, address and phone number;
• Informative note from the thesis supervisor confirming the request for participation in the selection and the name of the supervisor's university;
• Declaration from the author that the thesis has not been published, fully or partially, in national publications, periodicals or through house organs;
• Certificate of Diploma on normal paper.

For further indications, candidates should contact: Ms. Silvia Berri, Phone: 02 21006.231, www.ceinorme.it, relazioniesterne2@ceinorme.it .