Scholarships and Financial Aid
There are many scholarship opportunities for students in Rome, and students who apply for scholarships abroad will be pleased to know that the Italian public universities' low tuition fees and the many forms of scholarships and financial aid help students to achieve their academic objectives and transform the idea of studying abroad into a reality. When students choose to study in Italy or to study in Rome, they are likely to discover a world of opportunities that they might not have access to in their home country. Below, students will find a list of scholarships, prizes and financial aid opportunities for students enrolling in the Master of Science degree in European Economy and Business Law.
Need-based Scholarships and Financial Aid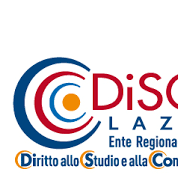 Lazio Region Scholarships are offered through LazioDiSCo with annual financial aid opportunities for foreign and Italian students. In order to facilitate deserving students without sufficient financial resources, the Lazio Region provides scholarships to all students who wish to enrol at universities and who intend to achieve, for the first time, a bachelor degree, master of science degree, or who plan to enrol in a Ph.D programme.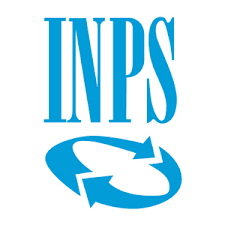 INPS Scholarships provide financial support for Italian students during the course of their studies. Every year, INPS scholarships are awarded to winners who receive partial reimbursement for expenses incurred while in school. The competition is open to students whose parents work/worked for the Italian public administration. The award is given based on merit as well as the ISEE indicator for financial need. The Institute awards scholarships through two annual calls for applications: generally issued between the last quarter of the year and the first quarter of the following year. The scholarships are available for education at a post-secondary level, university, postgraduate studies and professional training.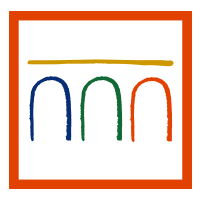 Fondazione Intesa SanPaolo Unlus will award a total of €65 000 to students who have recently experienced unfortunate conditions (physical, psychological, social, family or economic). A contribution of between €1 500 and €3 000 will be provided to eligible candidates who do not have access to other scholarships. The scholarship is open to foreign students living in Italy and Italians residing abroad. More details can be found here. 12 April application deadline.
---
Other Scholarship and Award Opportunities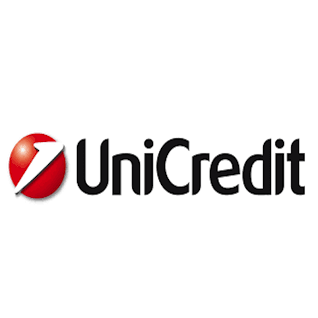 The UniCredit Masterscholarship program competition is now open for the 2019/2020 academic year. The competition, aimed at students from any of the 14 countries in which UniCredit operates, awards eight 1-year scholarships for Master programmes in economics or finance at among the most prestigious universities in Europe. The universities involved in the program for academic year 2019/2020 are: Università Bocconi di Milano - Master in Economic and Social Sciences or in Finance; Barcelona Graduate School of Economics - Master of Science in Economics or Finance; Toulouse School of Economics - Master 2 Doctoral Path Scholarship; Stockholm School of Economics MSc in Business and Economics; London School of Economics - MRes in Economics; Oxford University - MPhil in Economics; Mannheim University - Master in Economics; SciencesPo - Master in Economics. The scholarships cover all documented tuition fees as well as the cost of living for 1 year of the Master course (either first or second year Master). In order to apply for the scholarship, students must apply to the different master programs following the online admission procedure indicated by each school. The top admitted students will be automatically selected by the school as candidates for our scholarships (one winner each university).
The UniCredit Foundation offers a Summer School scholarship for students who decide to study at one of the following European universities: Barcelona GSE (BGSE – 2 positions available), London School of Economics and Political Sciences (LSE – 2 positions available), University College of London (UCL- 1 position available). Winners will be awarded €1.500,00 to cover expenses and they will be exempted from paying for the summer school. 15 March 2019 application deadline. The call for applications can be found here. Applications must be submitted online.
---
PhD. Scholarship Opportunities

The annual CEI thesis award aims to stimulate research in the academic field of legislation on issues related to the activity in the sectors of electronics, electrical engineering, telecommunications, as well as the industrial, commercial and service sectors. CEI aims to reward the best thesis explicitly dedicated to the development and investigation of issues related to national, European and international technical regulation standardization, and to its economic effects and legal repercussions related to the preparatory research that ensures the perfect completion (from conception to design) of products, services, facilities, processes and organisation of business management and public administration. Application deadline is 15 March 2019.
---
Research Awards and Fellowships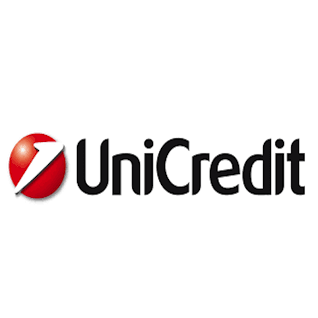 BEST PAPER award for best paper on Gender Economics: UniCredit & Universities Foundation launches the ninth edition of the Best Paper Award on women topics in Europe. The UWIN Best Paper Award is aimed at all researchers from the 14 European countries belonging to the geographical scope∗ of UniCredit. Prizes will be awarded to 2 outstanding papers on topics related to "Gender Economics". The 2 best papers will receive € 2,500 gross each and will be published on the Working Paper series of the Foundation. 30 April 2019 application deadline.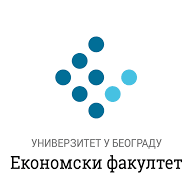 The Belgrade Young Economists Prize aims to reward the best paper presented by young researchers among those accepted for the fourth Belgrade Young Economists Conference. The winning paper will receive €1,500. The prize is awarded at the annual Belgrade Young Economists Conference, organised in co-operation with the Faculty of Economics of the University of Belgrade. The conference is held at the Faculty of Economics, University of Belgrade in June each year.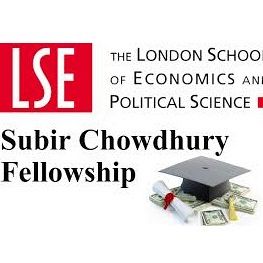 The London School of Economics and Political Science (LSE) is offering Subir Chowdhury Postdoctoral Fellowship on Quality and Economics. The Fellow is expected to engage in research examining the impact of people quality and behaviour on the economies of Asian nations, prioritising but not restricted to, India and Bangladesh, as well as being integrated with the ongoing research of the India Observatory. The main objective of this programme is to examine the links between quality and economics. Applicants should have been awarded their PhD – the fellowship is not intended for students registered for a degree or diploma, nor is it intended for senior academics. Applicants should be early career researchers working on the impact of people quality and behaviour on economies. The main objective of this programme is to examine the links between quality and economics. The Fellow will receive a monthly subsistence allowance and will be provided with shared work space and access to research facilities at the School. Assistance will also be provided towards the cost of travel and related expenses. 29 April 2019 deadline.