Welcome to the University of Rome Tor Vergata in Italy!
THE MSC IN EEBL IS THE STUDENTS' FIRST CHOICE FOR EUROPEAN STUDIES IN ITALY!
The Master of Science in European Economy and Business Law (EEBL) is a two-year interdisciplinary program combining economics with political science, management, law and statistics. The program is taught entirely in English and structured to include the following courses: Public Choice & Public Economics, Advanced Management, Business Statistics, Economic History, EU Commercial and Administrative Law, Game Theory & Industrial Organisation, Economics of European Integration and International Economics, among others. Click here to learn more!
---
EduX UNItour : 21 February at 3:00 pm in the Sala del Consiglio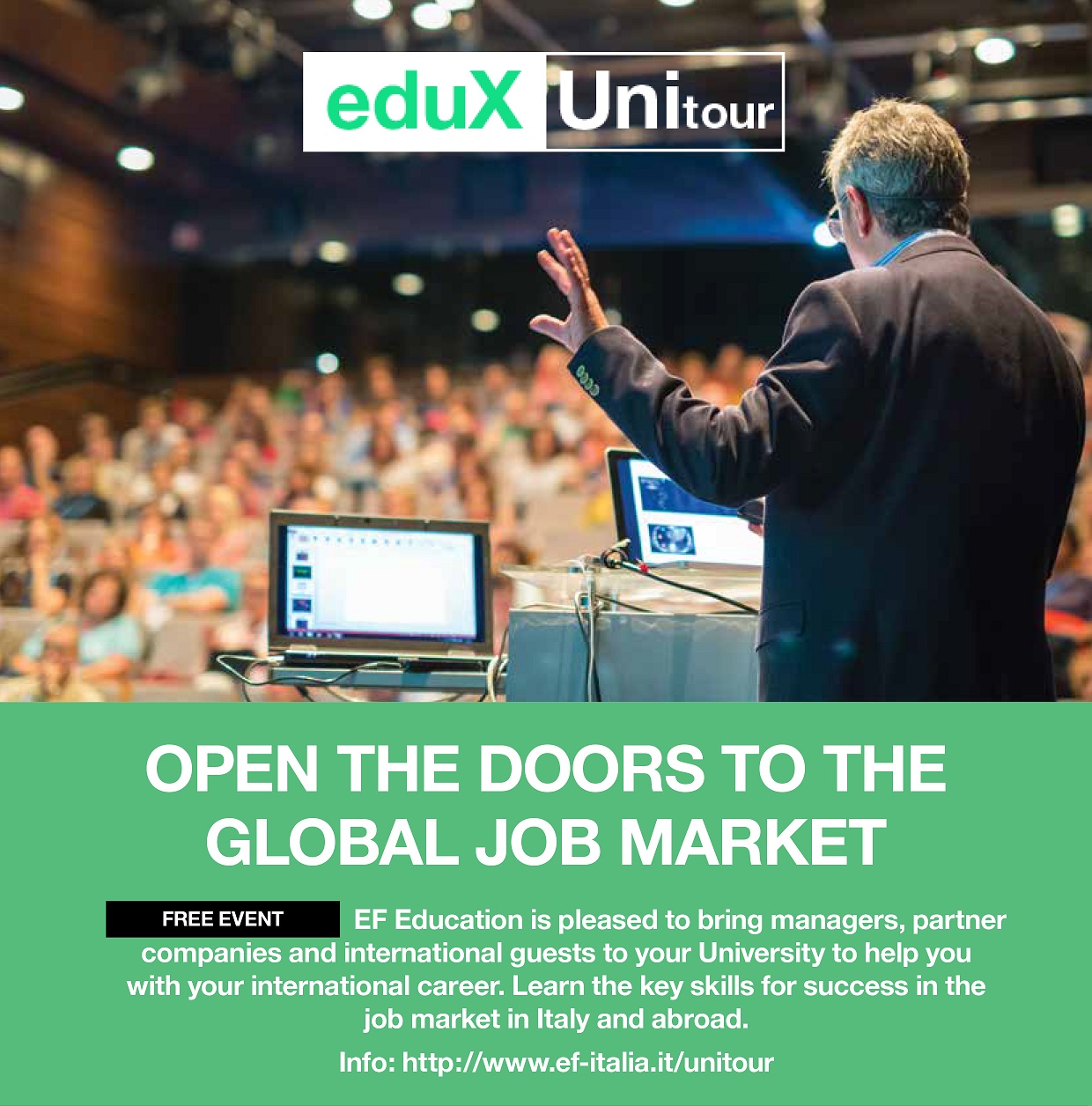 All students are invited to join us as EF presents a seminar to discuss how students can open the door to the global job market and have the competitive edge when they apply for job vacancies in Italy and abroad. In particular, our guest speakers will present useful indications about Language Certifications required by the job market, Personal Branding and the Golden Circle. Please register to participate!
---
Out of Campus!

The EEBL Progamme office is organising a day at the "Rainbow MagicLand" amusement park. Entrance ticket is only 16€ for the EEBL students. Interested students are invited to book and pay their visit by Friday 29 March at 3pm.
---
HIGH GRADUATES PLACEMENT