We are so proud of our EEBL graduates! All of their hard work, dedication, knowledge and skills can now be put to good use as they make the transformation from students into graduates who quickly mature into expert professionals in their chosen fields and spheres of influence. When students achieve the MSc Degree in European Economy and Business Law, they become a lifelong member of EEBL's history and a vital part of the programme's SUCCESS STORIES.

What are most alumni concerned with? Many of them wish to seek a stimulating professional career within their chosen field of interest and continue to learn, develop skills and hone their expertise and talents within an organization or company. Others plan on furthering their studies and reaching for an in-depth perspective of specific issues through the pursuit of an academic career or a doctoral degree. Either path of choice can be aided by staying connected to EEBL.
Resources Available for EEBL Alumni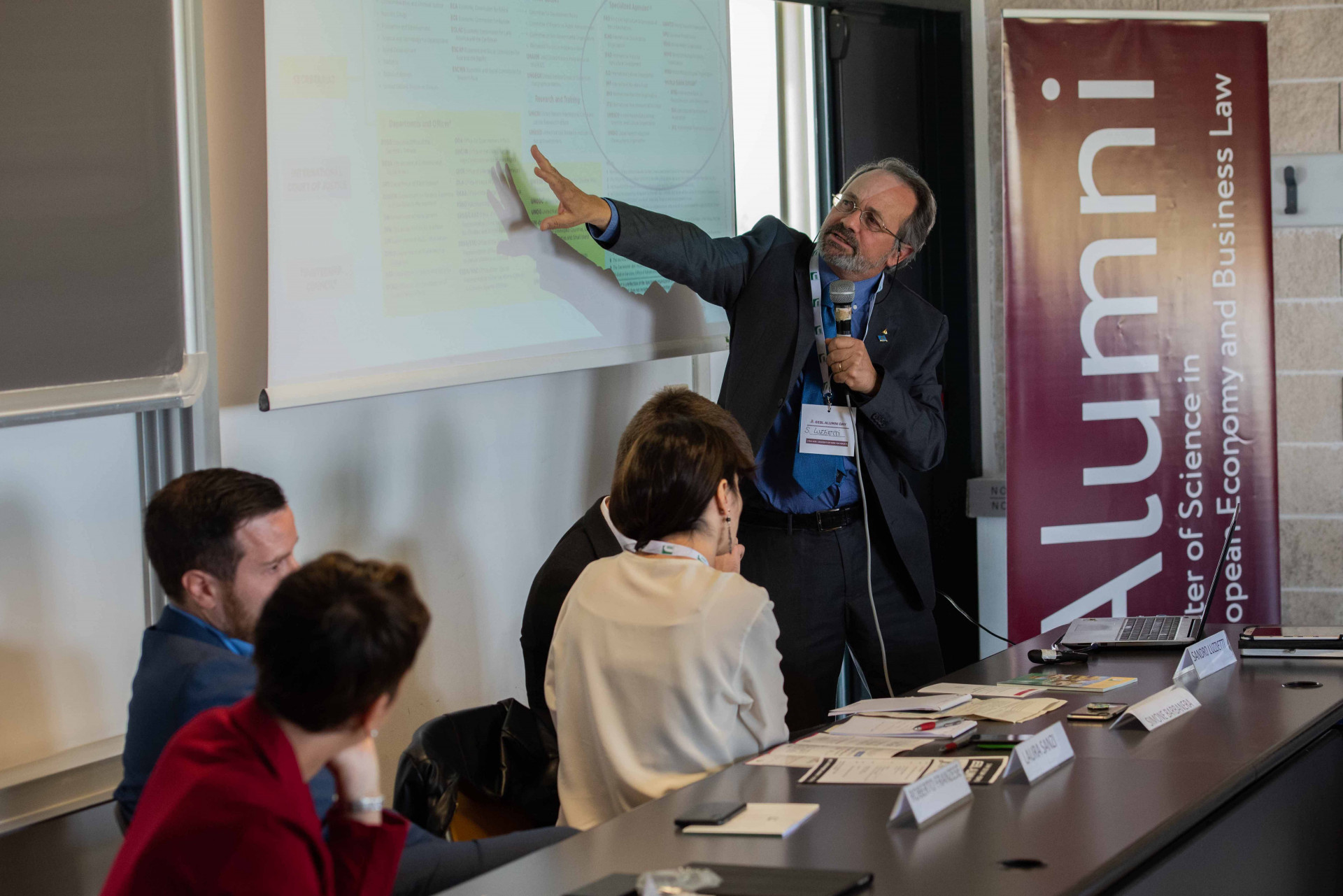 - Selected final theses will be published on the United Nations Global Marketplace website
- Tor Vergata E-mail for life that can be used for sending job applications
- Access to online databases and e-Journals through the Tor Vergata Library Resources
- Discounts for selected study programmes and Summer Programmes
Staying Connected
Support the continuation of a lifelong academic and professional connection between the MSc Degree in EEBL and its alumni. Find out more about how to make an active contribution to the creation of our Alumni association by writing to: msc@eebl.uniroma2.it .
Find Alumni Colleagues
Alumni who are interestsed in keeping in touch with EEBL colleagues can participate in the creation of our Alumni Finder page by sending their consent form, recent photo, contact information and CV to msc@eebl.uniroma2.it . Alumni should specify which contact information and personal details they would like to share on the EEBL website.
EEBL ALUMNI MEETING - 3 MAY 2019
This year the EEBL Alumni meeting hosted Mr. Sandro Luzzietti from IFAD, Mr. Roberto Franzese from American, Express and Ms. Laura Sanzi from ENEL.
Several EEBL alumni shared their EEBL experiences and explored job and internship opportunities available in their workplaces.Wrapping up, Ms. Lisa R Tucci, TestaAlta Founder presented Quantum Learning's 8 keys of Excellence.
Below are some pictures of the event held on Friday 3 May 2019. See you there next year!