There are many scholarship opportunities for students in Rome, and students who apply for scholarships abroad will be pleased to know that the Italian public universities' low tuition fees and the many forms of scholarships and financial aid help students to achieve their academic objectives and transform the idea of studying abroad into a reality. When students choose to study in Italy or to study in Rome, they are likely to discover a world of opportunities that they might not have access to in their home country. Below, students will find a list of scholarships, prizes and financial aid opportunities for students enrolling in the Master of Science degree in European Economy and Business Law.
Need-based Scholarships and Financial Aid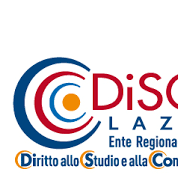 Lazio Region Scholarships are offered through LazioDiSCo with annual financial aid opportunities for foreign and Italian students. In order to facilitate deserving students without sufficient financial resources, the Lazio Region provides scholarships to all students who wish to enrol at universities and who intend to achieve, for the first time, a bachelor degree, master of science degree, or who plan to enrol in a Ph.D programme.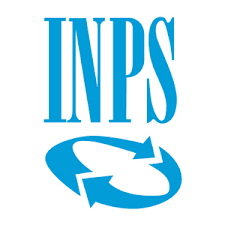 INPS Scholarships provide financial support for Italian students during the course of their studies. Every year, INPS scholarships are awarded to winners who receive partial reimbursement for expenses incurred while in school. The competition is open to students whose parents work/worked for the Italian public administration. The award is given based on merit as well as the ISEE indicator for financial need. The Institute awards scholarships through two annual calls for applications: generally issued between the last quarter of the year and the first quarter of the following year. The scholarships are available for education at a post-secondary level, university, postgraduate studies and professional training.
---
Other Scholarship and Award Opportunities

The Financial Times and McKinsey & Company, as organisers of the Business Book of the Year Award, want to encourage young authors to tackle emerging business themes, by unearthing new talent within the industry. The Bracken Bower Prize of £15,000 will be awarded to the best proposal for a book about challenges and opportunities of growth. Participants who under 35 on 30 November 2018 can propose an original idea for a book which provides a compelling and enjoyable insight into future trends in business, economics, finance or management. Prize information and details are available for EEBL students interested in submitting an entry and having the opportunity to showcase their work in front of a group of esteemed judges. 30 September 2019 application deadline.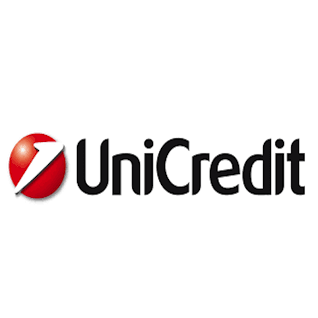 The UniCredit Masterscholarship program competition is now open for the 2019/2020 academic year. The competition, aimed at students from any of the 14 countries in which UniCredit operates, awards eight 1-year scholarships for Master programmes in economics or finance at among the most prestigious universities in Europe. The universities involved in the program for academic year 2019/2020 are: Università Bocconi di Milano - Master in Economic and Social Sciences or in Finance; Barcelona Graduate School of Economics - Master of Science in Economics or Finance; Toulouse School of Economics - Master 2 Doctoral Path Scholarship; Stockholm School of Economics MSc in Business and Economics; London School of Economics - MRes in Economics; Oxford University - MPhil in Economics; Mannheim University - Master in Economics; SciencesPo - Master in Economics. The scholarships cover all documented tuition fees as well as the cost of living for 1 year of the Master course (either first or second year Master). In order to apply for the scholarship, students must apply to the different master programs following the online admission procedure indicated by each school. The top admitted students will be automatically selected by the school as candidates for our scholarships (one winner each university).
---
PhD. Scholarship Opportunities
---
Research Awards and Fellowships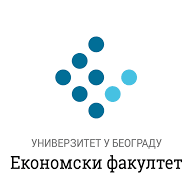 The Belgrade Young Economists Prize aims to reward the best paper presented by young researchers among those accepted for the fourth Belgrade Young Economists Conference. The winning paper will receive €1,500. The prize is awarded at the annual Belgrade Young Economists Conference, organised in co-operation with the Faculty of Economics of the University of Belgrade. The conference is held at the Faculty of Economics, University of Belgrade in June each year.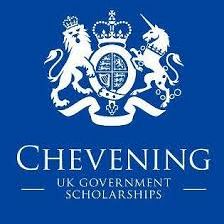 Chevening is the UK Government's international awards scheme aimed at developing global leaders. Funded by the Foreign and Commonwealth Office (FCO) and partner organisations, Chevening offers two types of award – Chevening Scholarships and Chevening Fellowships – the recipients of which are personally selected by British embassies and high commissions throughout the world. Chevening Scholarships are an important element of Britain's public diplomacy effort and bring professionals, who have already displayed outstanding leadership talents, to study in the UK. The objective of Chevening is to support foreign policy priorities and achieve FCO objectives by creating lasting positive relationships with future leaders, influencers, and decision-makers. Applications are open from August to December each year.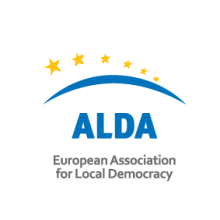 ALDA offers an annual scholarship in memory of its Honorary President, Gianfranco Martini. The call for application is open to university students and researchers proposing a study work or project dealing with the topics of local democracy, engagement of civil society and/or interethnic dialogue. The aim is to receive high-quality academic research and analysis for ALDA's fields of activity in order to develop further strategies on these topics. The applications are selected on the following criteria: originality and innovation of the proposal; timeliness and relevance of the research; clear definition and formulation of the research project's objectives and how it will be implemented; relevance for ALDA's work regarding local democracy, civil society engagement and interethnic dialogue; research that builds a link between theory and practice. Deadline is March each year.