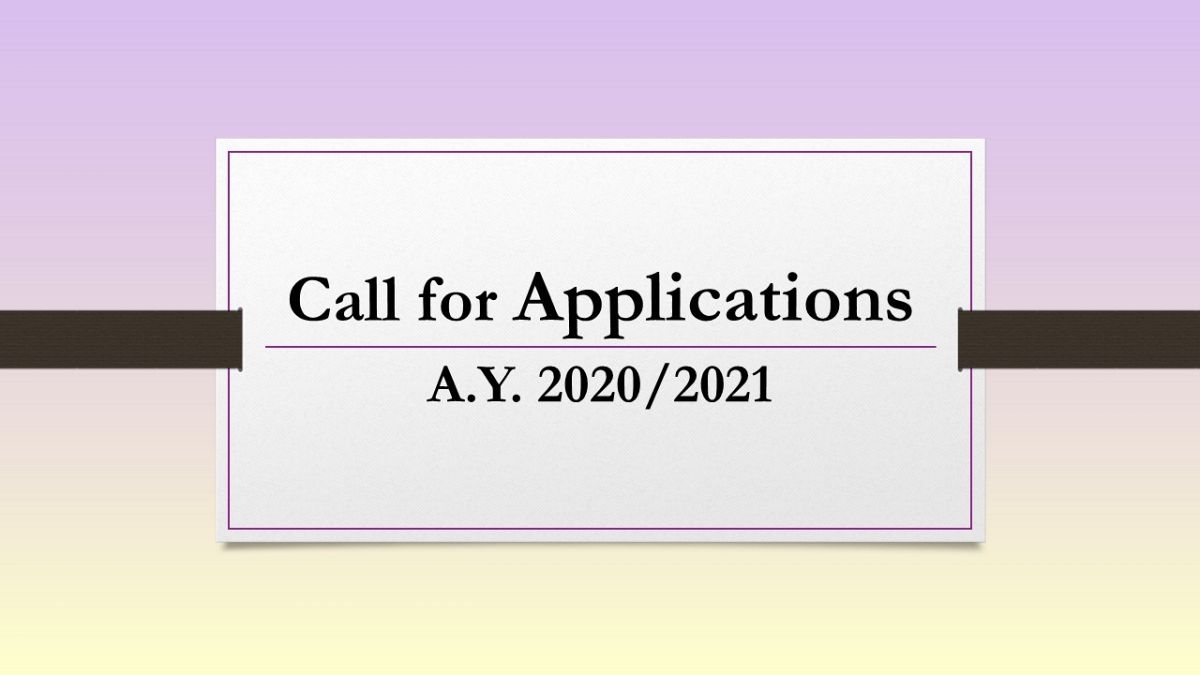 Call for Application - B.Sc. in Business Administration & Economics
Applications for the a.y. 2020/2021 are now re-opened!
Eligibility criteria
All students who already obtained, or will obtain a high school diploma (maturità) by July 2020 can apply.
12 years of education. Please check all the information in Attachment 1 and Attachment 2.
Knowledge of English language;
To successfully pass the admission procedure.
We will admit a maximum of 67 students to the programme.
Steps of selection
The admission process will be based on two steps of selection:
1st step: Education background evaluation
2nd step: Skype Interview.
Required Documents
Curriculum Vitae in English (Europass format)
Transcript of High School Records (from the last two years of High School)
High School Diploma (if already obtained)
English language certificate (at least B2 level)
SAT or ACT (not compulsory)
For all those who have a foreign diploma, more information are available here.
Deadlines
October 12 – November 5, 2020
Only for EU students and non-EU students already residing in Italy with a regular resident permit.
---
► RE-OPENING CALL FOR APPLICATIONS (a.y. 2020/2021)
PLEASE NOTE: Students who do not possess the English language certificate required by the Call for Application, and who are unable to obtain it within the deadline due to the emergency situation generated by Covid-19, will be assessed on their knowledge of the English language during the Skype interview.
---
The link to start the application procedure and all the information useful to apply correctly can be found in the Call for Applications! Please, read it carefully!
ATTENTION: Remember that the T16 code stands for the Business Administration curriculum, while the T17 code stands for the Economics curriculum.
► Check also the "ATTACHMENT TO THE CALL FOR APPLICATION" with some useful instructions for students with foreign qualification: Italian Version, English Version.
IMPORTANT! At the end of your application procedure, remember to pay the bulletin and validate your payment on our admission platform! In here you can find the payment instructions.
The payment validation is NECESSARY in order to be admitted to the selection!
---
N.B. The programme lasts for three years and classes start on 14 September 2020.
International Students are suggested to arrive two weeks in advance in order to settle all the bureaucratic procedures in suitable time before the actual starting date. International students will need to complete administrative duties set by Italian law, such as applying for a Fiscal Code and a Permit to Stay in Italy. Here you can find the list of all the "things that new international students have to do at the arrival in Italy".
The University of Tor Vergata sets up an International Week in September to welcome international students.