The call for application to the A.Y. 2023/24 is open.
Here below the official call (in Italian) - and its translation in English - including the information about the available positions, the selection criteria and the application procedures.
(Last update – March 3rd 2023)
ITALIAN

(Official call)

ENGLISH

(translation)

Call for application ("Bando")
CV format ("Allegato 1")
PLEASE. Before submitting requests of information by email or by phone, check if the information is already available in the Call for application
Main information about the call:
1) Selection criteria: evaluation of the CV of the applicant (using the template "Allegato 1") (0-50 points) + oral interview (on site or online) (0-50 points)
2) The oral interview can be done only once. In case of applications to different rounds, the evaluation in the first (and only) interview will be considered for following rounds of selection.
3) The appointment for the oral interview can be fixed even before the deadline of the call, with a notice in advance of (at least) 48 hours. The appointment of the interview could be even scheduled right after the submission of the application.
4) Deadlines for the applications:
First round: From Wednesday March 8th 2023 - To Thursday May 4th 2023
Second round: From Monday May 18th 2023 - to Saturday July 15th 2023
5) The application procedure requires to submit the application BOTH in the DELPHI system and by email ( bae@economia.uniroma2.it ). The submission to only one of those represents and incompleted application and involves the exclusion of the candidate from the selection.
6) Applicants can submit their CV in the application (using only the template provided in the "Allegato 1") using the Italian version or the English version.
7) English TOLC-E is no more required (as it was in the previous years) and it will not be considered for the selection. No English language certifications are required (but the candidate can include them in the cv).
TUITION FEES
Do you want to know about our tuition fees? You can assess your case by our online simulator.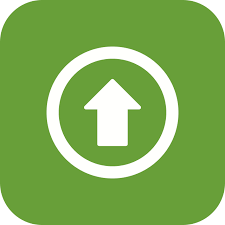 Remember that for students applying for the first time at a bachelor program ("laurea triennale") which final high school grade ("voto di maturità") is at the top (e.g. 100/100 or 60/60, etc.)

the tuition fees for the entire first year are waived ("no tuition required") regardless the family income level.
OPEN DAYS
Are you interested to know more about the program? Meet us (in presence or online) at our "

Open days" or our "Porte Aperte

" meetings.