AIESEC in Roma Tor Vergata is recruiting now!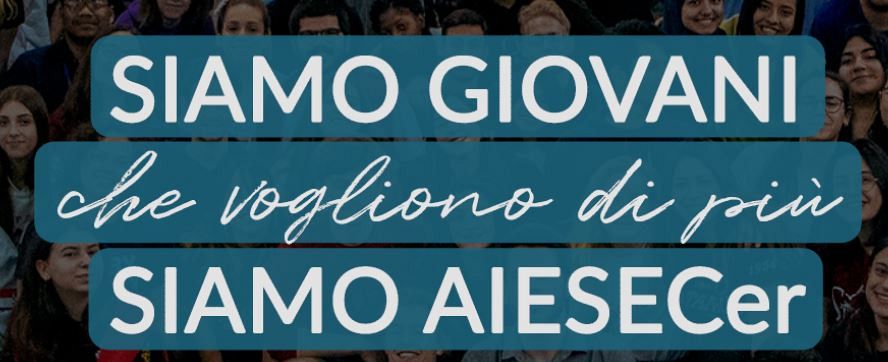 AIESEC is the biggest youth-run organization in the world that offers the possibility for young people to leave for a volunteering experience in a multicultural environment.
We have a partnership with the UN in order to contribute to reach the 17 Sustainable Development Goals to reduce inequalities and have a positive impact on a global scale. Being a member of AIESEC means to enter in a community of young leaders, who want to improve their potential while contributing to something so much bigger than themselves.
Our members have the possibility to develop competences in fields like marketing, sales, finance, HR and so much more. Through our activities, they implement soft skills highly required in the work environment, such as time management, public speaking and problem solving.
You'll work in a stimulating and fast-paced environment, where you can put in practice what you learn in university. You will also receive CFU for working with us! If you want to activate your potential and contribute to a positive change in the world, then this is the experience for you! What are you waiting for? Subscribe using this link:
aiesec.it/entra-in-aiesec